Oscar and Rose A. Einhorn Fund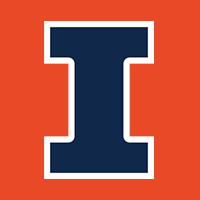 Children of Jewish immigrants from Eastern Europe, the Einhorns were born and raised in New York City, where they attended public schools. Oscar Einhorn worked for most of his adult life in a manufacturing business founded by his father. After World War II, the Einhorns moved to New Jersey, where they were active in congregational and communal affairs, a practice they continued after moving to Champaign in 1974. It was Oscar Einhorn's idea to create a fund in memory of his wife to support lectures and other public events organized by the Committee on Jewish Culture and Society. Shortly after his death, the Einhorn's children, Ann (of Champaign) and Henry (of Washington DC) established the fund as a memorial to both of their parents. 
Due to the generous gift from the Einhorn family, the Oscar and Rose Einhorn fund has brought a stellar range of Jewish Studies scholar to campus for many years. Einhorn lecturers typically offer a small Jewish Studies workshop and then a large lecture and this format allows for both in-depth discussion and then for students, faculty, and community, to come together to learn about a richly interesting and relevant topic in a larger setting. Past Einhorn lecturers include Sarah Horowitz (York), "Reinventing Anne Frank;" Maud Mandel (Brown) "Is 'Fraternity' Possible?: Muslim-Jewish Relations in Contemporary France—History and Reflections;" Sarah Stein (UCLA), "Plumes: Ostrich Feathers, Jews, and a Lost World of Global Commerce;" Jeffrey Shandler (Rutgers), "Adventures in Yiddishland;" and Marianne Hirsch and Leo Spitzer, "Vienna of the East: Czernowitz in Jewish Cultural Memory". The diversity these subjects and the strength of these scholars have together vastly enriched our program. 
Related News
Related Content
Claudia Koonz, Peabody Family Professor Emerita of History at Duke University is a pioneering scholar of the Third Reich and the Holocaust.

Sara Horowitz, Professor of Humanities and Director of the Koschitzky Centre for Jewish Studies at York University in Toronto, is one of the world's leading scholars of Holocaust literature.

Jeffrey Shandler is the country's leading scholar of Jewish popular culture.

Marianne Hirsch and Leo Spitzer Marianne Hirsch is Professor of French and Italian and Chair of Comparative· Literature at Dartmouth College in Hanover, New Hampshire.

Miri Rubin is Professor of History at Queen Mary, University of London.

Adolfo Roitman Date: 2/24/2002

Gregory Freidin is currently Professor and Chairman of the Department of Slavic Languages and Literatures at Stanford University, where he has taught since 1977.

Steven Bowman 1999-00 Einhorn lecturer

Michael Berenbaum 1998-99 Einhorn lecturer

Professor Chana Bloch is the W. M. Keck Professor of Creative Writing at Mills College, Oakland California.

David Roskies 1996-97 Einhorn lecturer

David Biale is the Emanuel Ringelblum Professor of Jewish History at the University of California, Davis.

Todd Endelman holds undergraduate degrees from both the University of California, Berkeley and Hebrew Union College, Los Ange

Geza Vermes born in June of 1924, began his studies at the University of Budapest and earned advanced degrees at Louvain Univ

Antony Polonsky 1992-93 Einhorn lecturer

Lawrence Schiffman is the Judge Abraham Lieberman Professor of Hebrew and Judaic Studies at New York University and Director of the Global Institut

Bernard Wasserstein, Professor of History, University of Chicago

Blu Greenberg is an American author who specializes in modern Judaism and women's issues.  1989-90 Einhorn lecturer