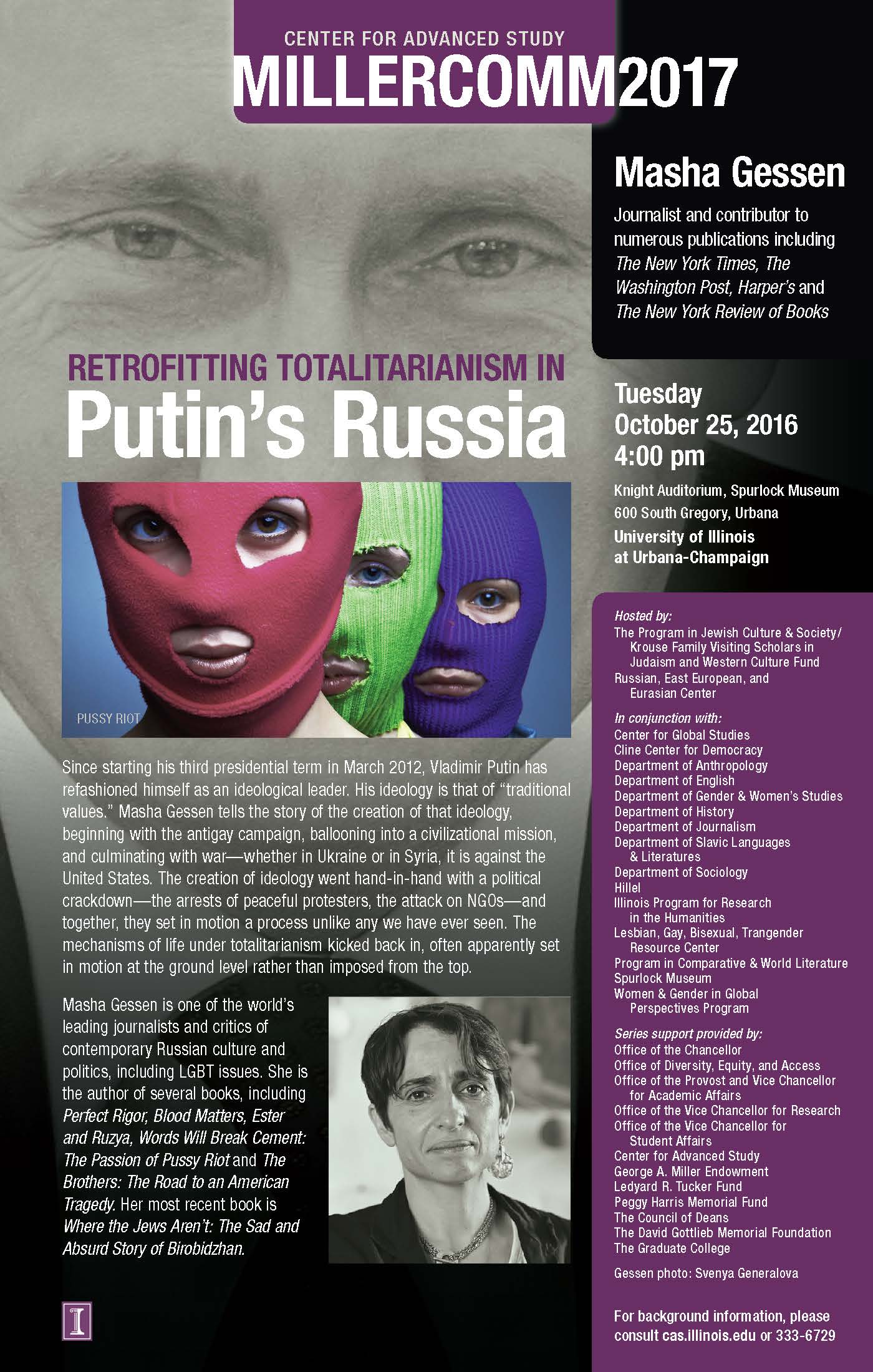 Since starting his third presidential term in March 2012, Vladimir Putin has refashioned himself as an ideological leader. His ideology is that of "traditional values." Masha Gessen tells the story of the creation of that ideology, beginning with the antigay campaign, ballooning into a civilizational mission, and culminating with war—whether in Ukraine or in Syria, it is against the United States. The creation of ideology went hand-in-hand with a political crackdown—the arrests of peaceful protesters, the attack on NGOs—and together, they set in motion a process unlike any we have ever seen. The mechanisms of life under totalitarianism kicked back in, often apparently set in motion at the ground level rather than imposed from the top.
Masha Gessen is one of the world's leading journalists and critics of contemporary Russian culture and politics, including LGBT issues. She is the author of several books, including Perfect Rigor, Blood Matters, Ester and Ruzya, Words Will Break Cement: The Passion of Pussy Riot and most recently The Brothers: The Road to an American Tragedy.
Location: Spurlock Museum
Date: October 26, 2016, 4:00 pm
This lecture is made possible by the generous Krouse Family Visiting Scholars Fund in Judaism and Western Culture and the CAS/MillerComm Lecture Series.