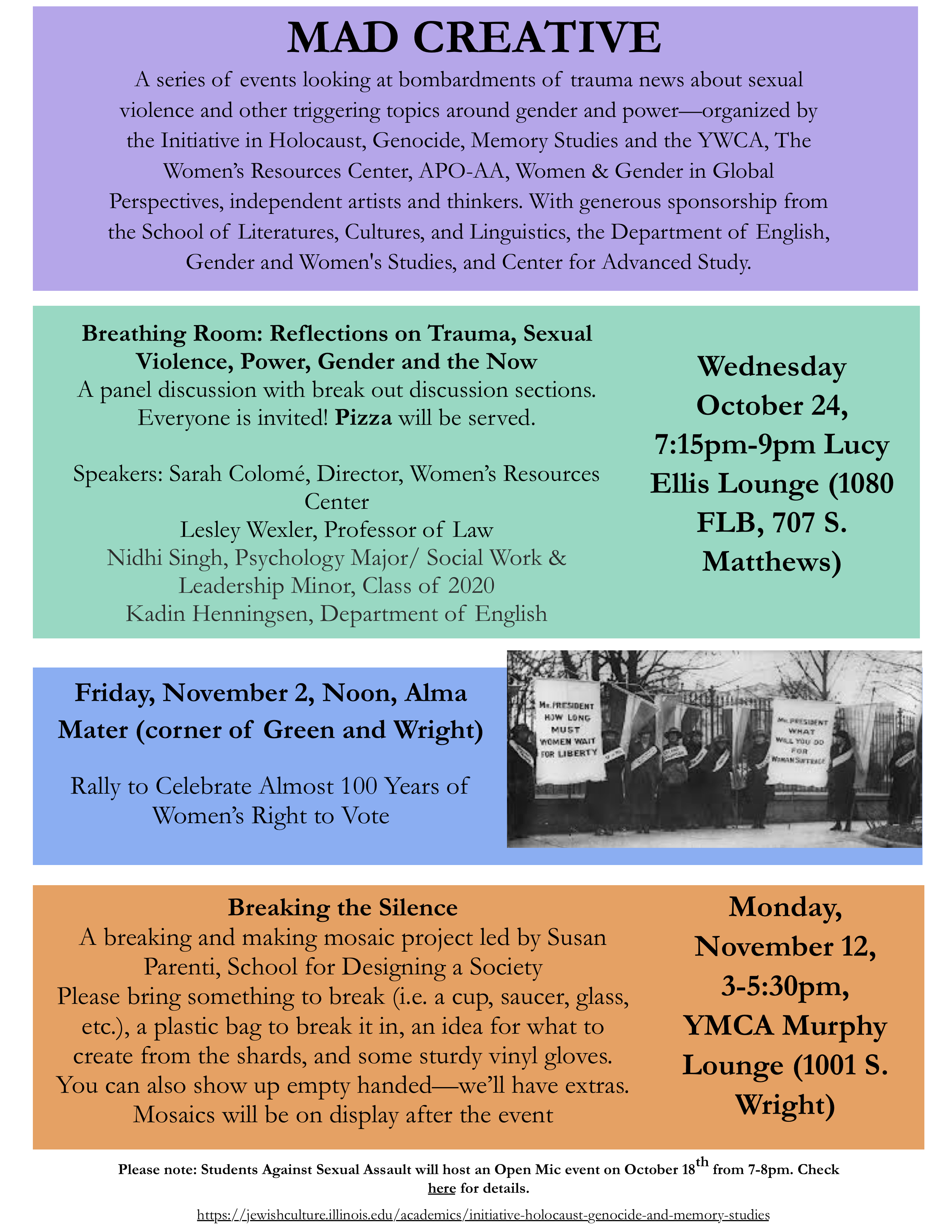 A series of events looking at bombardments of trauma news about sexual violence and other triggering topics around gender and power—organized by the Initiative in Holocaust, Genocide, Memory Studies and the YWCA, The Women's Resources Center, APO-AA, Women & Gender in Global Perspectives, independent artists and thinkers. With generous sponsorship from the School of Literatures, Cultures, and Linguistics, the Department of English, Gender and Women's Studies, and Center for Advanced Study.
Wednesday, October 24, 7:15pm-9pm Lucy Ellis Lounge (1080 FLB, 707 S. Matthews)
Breathing Room: Reflections on Trauma, Sexual Violence, Power, Gender and the Now
A panel discussion with break out discussion sections. Everyone is invited! Pizza will be served.
Speakers: Sarah Colomé, Director - Women's Resources Center, Lesley Wexler - Professor of Law, Nidhi Singh - Psychology Major/Social Work & Leadership Minor, Class of 2020, Kadin Henningsen - Department of English
Friday, November 2, Noon, Alma Mater (corner of Green and Wright)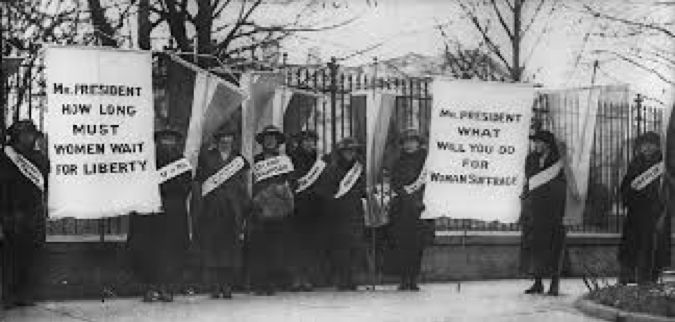 Rally to Celebrate Almost 100 Years of Women's Right to Vote
Monday, November 12, 3-5:30pm, YMCA Murphy Lounge (1001 S. Wright)
Breaking the Silence
A breaking and making mosaic project led by Susan Parenti, School for Designing a Society
Please bring something to break (i.e. a cup, saucer, glass, etc.), a plastic bag to break it in, an idea for what to create from the shards, and some sturdy vinyl gloves. You can also show up empty handed—we'll have extras. Mosaics will be on display after the event.
Please note: Students Against Sexual Assault will host an Open Mic event on October 18th from 7-8pm. Check here for details.
https://jewishculture.illinois.edu/academics/initiative-holocaust-genocide-and-memory-studies