Location: Art Theater Co-Op, 126 West Church Street, Champaign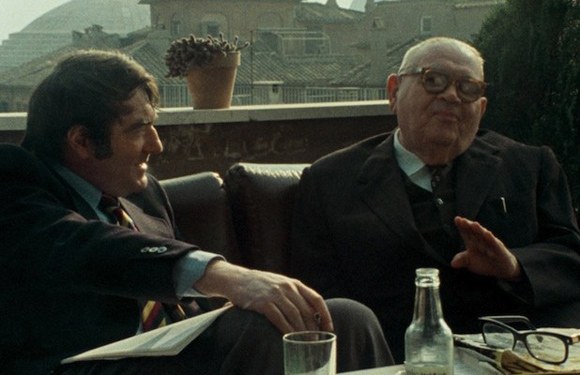 Date: Sunday, March 9, 2014 at 2:00 p.m. 
Screening followed by a discussion with Michael Rothberg, Lilya Kaganovsky & Brett Kaplan
Claude Lanzmann's epic film Shoah (1985) is one of the most significant documentaries ever made about the Holocaust. In his latest work, he returns to interviews he collected in 1975 during the filming of Shoah with Benjamin Murmelstein, the former Elder of the Theresienstadt ghetto. The Last of the Unjust, which runs for 220 minutes, is the testimony of a Jewish victim of the Nazis who also worked closely with Adolf Eichmann. It offers a profound reflection on complicity and survival in the face of genocide.
Michael Rothberg is Professor and Head of English and Director of the Initiative in Holocaust, Genocide, and Memory Studies at the University of Illinois. Among his books are Multidirectional Memory: Remembering the Holocaust in the Age of Decolonization (Stanford, 2009) and Traumatic Realism: The Demands of Holocaust Representation (Minnesota, 2000).
Lilya Kaganovsky is Associate Professor of Slavic, Comparative Literature, and Media & Cinema Studies, and currently, Director of the Program in Comparative & World Literature at the University of Illinois. Her publications include How the Soviet Man was Unmade (Pittsburgh, 2008) and two co-edited volumes: Mad Men, Mad World: Sex, Politics, Style and 
the 1960s (Duke, 2013), and Sound, Speech, Music in Soviet and post-Soviet Cinema (Indiana, 2014).  
Brett Ashley Kaplan is Associate Professor of Comparative and World Literature and Jewish Studies at the University of Illinois. She is the author of Unwanted Beauty: Aesthetic Pleasure in Holocaust Representation (University of Illinois Press, 2007) and Landscapes of Holocaust Postmemory (Routledge, 2011). She is finishing a book on Philip Roth and is beginning work on a project titled The Aesthetic Solution.  
The Art Theater Co-Op & Champaign-Urbana Jewish Federation in collaboration with The Initiative in Holocaust, Genocide, and Memory Studies at the University of Illinois.