In the spring of 2017, Rachel Harris hosted the symposium A Film of Her Own: Women in Israeli Cinema at the iHotel. More than one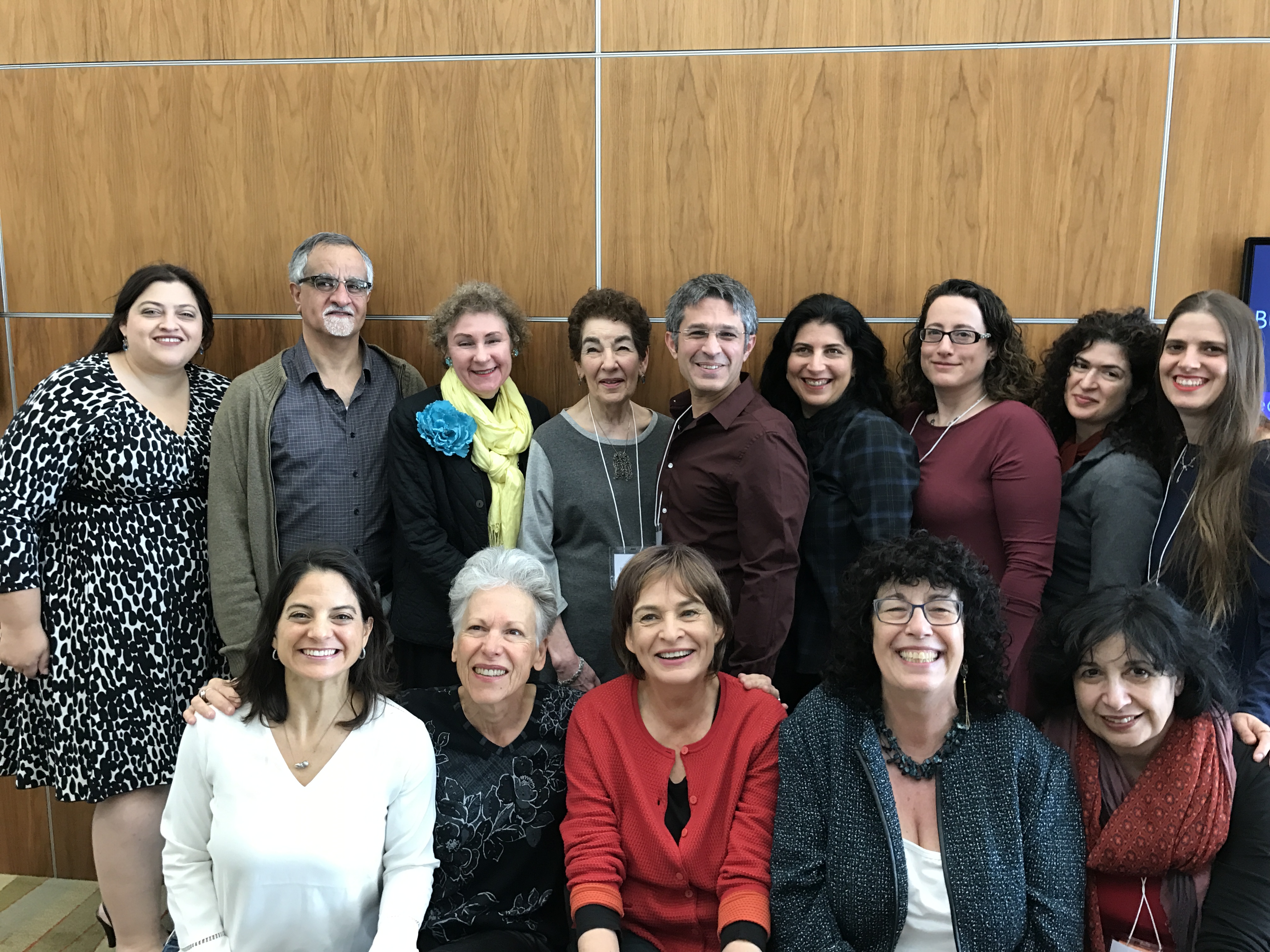 hundred people turned up for the opening events that included lectures, a film screening, and a banquet dinner. Though the eighteen scholars and filmmakers brought together represent how the industry has become active in championing women, scholarship has not had the same centralized focus as the activists and documentary filmmakers, and this was the first symposium of its kind to spotlight feminism, women's filmmaking and the cinema happening in Israel.
Video of opening introduction and keynote speaker Michal Aviad's talk "A Testimony of Her Own".
You can read more about this conference in our 2017-18 newsletter, p12-13.
Conference Schedule:
Sunday 5th March 2017
3 pm - Welcome and Reception
4 pm Introductions - Jean-Philippe Mathy (UIUC), Director of School of Literatures, Cultures & Linguistics, Rachel Harris (UIUC), Symposium Chair
4:15 pm - Smadar Zamir (Filmmaker/Ben Gurion University), "Women's Filmmaking in Israel"
5 pm - Screening of Dimona Twist
6:30 pm - Buffet Dinner
7:30 pm - Keynote: Michal Aviad (Filmmaker/Tel Aviv University), "A Testimony of Her Own"
8:45 pm - dessert
Monday 6th March 2017
 9 am - Recent Women Directors/Features – Angela Williams (UIUC)
Shiri Goren (Yale): Humor as Resistance: Female Friendship and Gender (dis)Integration in Talya Lavie's "Zero Motivation" (2014) and "The Substitute" (2006)"
Yael Munk (Open University, Israel): "Keren Yedaya's Demystification of the Domestic Sphere"
Yaron ShUNC-Chapel Hill): "Ronit Elkabetz: The Defiant Voice of a Mizrahi Woman in Israeli Cinema"
10:30 am - Coffee break
11 am - Women's Documentary Filmmaking - Dara Goldman (UIUC)
Margaret Stetz (University of Delaware): 'Where Are the Women?' They're Next Door: Michal Aviad's Filmmaking and the Lens of Cynthia Enloe's 'Feminist Curiosity'"
Phyllis Lassner (Northwestern): "Pioneering Feminist Israeli Documentary Film" 
Adia Mendelsohn Maoz (Open University, Israel): "Dina Zvi Riklis, Ronit Matalon and the Female Autobiography"  
12:30 pm - Lunch
2 pm - Filmmaking as a feminist Act - Eugene Avrutin (UIUC)
Orly Lubin (Tel Aviv University): "Can the Female Gaze Solve the Conflict in the MIddle East?"
Smadar Zamir (Ben Gurion): "Feminist activism and the Film Forum"
3:30 pm -Coffee Break
4:00 pm Women Filmmakers as Activists – Eric Calderwood (UIUC)
Rini Battacherya (UIUC): "Feminist Filmmakers and Feminist Agendas: Rape and Sexual Abuse Documentaries"
Valeria Siegelshifer (Bar-Ilan): "Filming the Unspeakable: Sexuality in the Films of Israeli Orthodox Women Filmmakers"
Sara Feldman (UIUC): "Imagining the Religious Woman"
Tuesday 7th March 2017
9:30 - Historiography and Feminist Scholarship - Brett Kaplan (UIUC)
Boaz Hagin: "Mother Earth and the Satellites: Margot Klausner and the Reanimation of Women's Voices"
Rachel S. Harris: "The problems of Auteur Theory in Lia and The Saga of a Photo"
Esther Fuchs: "Feminist Scholarship and Filmmaking"
11:30 am Concluding remarks and future directions, A conversation led by Orly Lubin