The Program in Jewish Culture & Society partnered with Illini Hillel on September 2nd to co-host the first "Sandy's Bagel Brunch" of the Fall semester. The bagel brunch is a regular event at Hillel, at which students can mix, mingle, and have a nice nosh. Last week's brunch provided an opportunity for students and Jewish Studies faculty to get to know one another in a more informal setting as well as to introduce our program and our courses.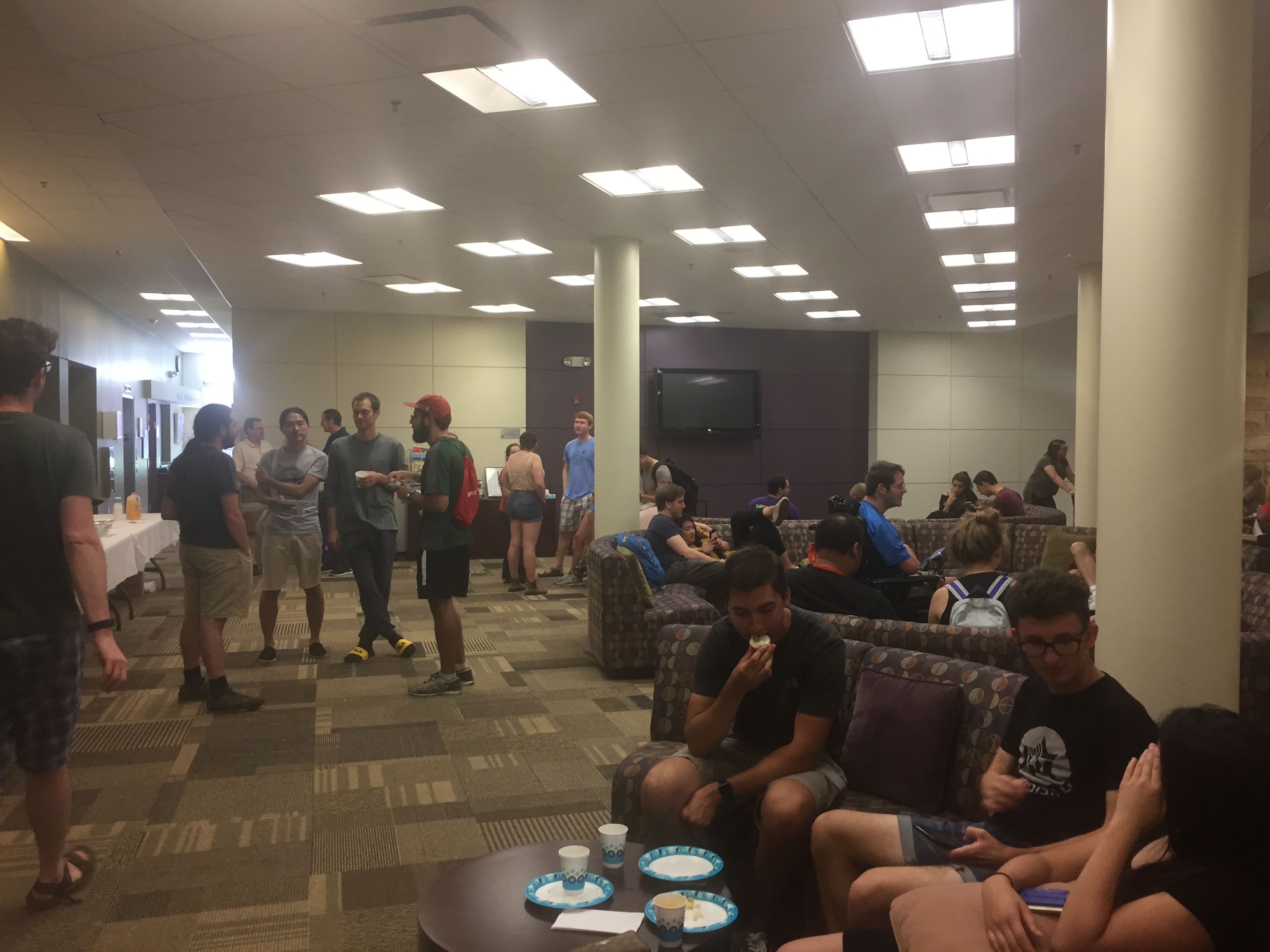 The event was attended by 7 faculty members and over 80 students, along with members of the Hillel staff. The students ranged from recently arrived first-year undergrads to returning alumni, with a wide array of academic interests and experiences. Doug Hoffman (Executive Director of the Advisory Council and pictured above with Brett Kaufman and Rabbi Ari Naveh) joined us and let students know about upcoming events in Chicago and our program's connections beyond the campus. 
By about 1PM, the crowd had diminished significantly, but a number of students were still hanging out. Bagels and cream cheese were still on offer, but the lox had vanished. (The Program in Jewish Culture & Society also provided some rugalech and cookies from Zabar's. If you blinked, you might have missed them. They disappeared in about the first 10 minutes!) We are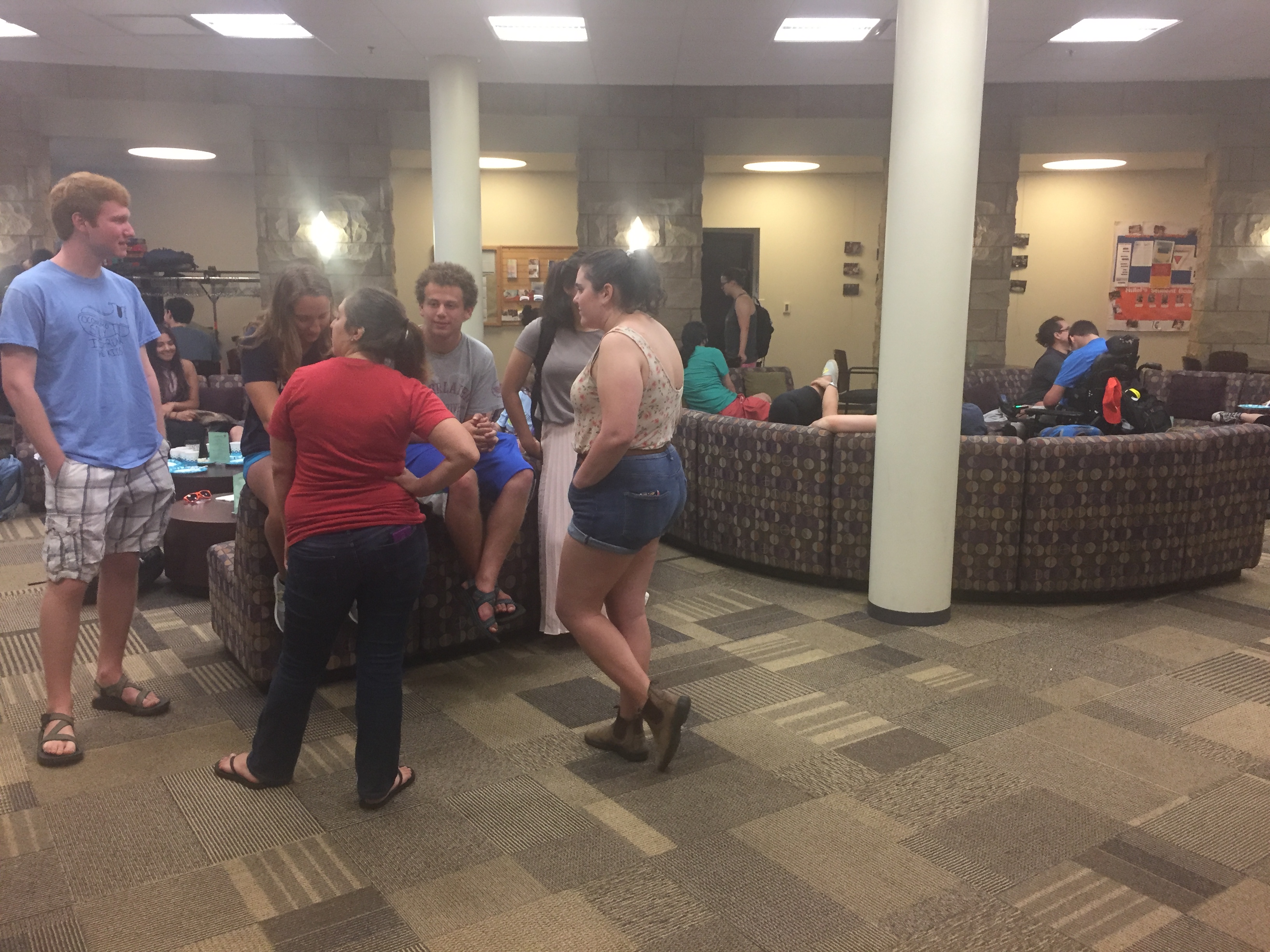 hoping to have more opportunities to connect with diverse groups across the campus and in the community and, in doing so, increase the visibility of our program. So thank you to all of our sponsors and participants who helped make the bagel brunch such a joyful and successful event, and stay tuned for news about future activities!