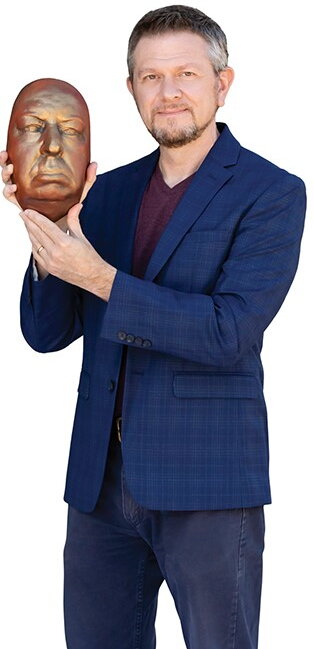 Biography
Professor Hansen is currently working on a book-length study entitled The Impossible Demand of Hitchcock's Cinema.

Research Interests
Literary Theory, Philosophy, 20th century Literature, Theater, Hitchcock, the Novel
Education
Ph.D. University of Notre Dame, 2001
Additional Campus Affiliations
Associate Professor, English
Associate Professor, Unit for Criticism and Interpretive Theory
Associate Professor, Program in Jewish Culture and Society

Recent Publications
Hansen, J. (2013). Mod Men. In L. M. E. Goodlad, L. Kaganovsky, & R. A. Rushing (Eds.), Mad Men, Mad World: Sex, Politics, Style, and the 1960s (pp. 145-160). Duke University Press. https://doi.org/10.1215/9780822399063-010
Hansen, J., & Rabaté, J. M. (2012). Counterparts. In Collaborative Dubliners: Joyce in Dialogue (pp. 188-209). Syracuse University Press.
Hansen, J. (2010). The perverse affections of Ezra pound: A response to Larry Scanlon. American Literary History, 22(4), 863-866. https://doi.org/10.1093/alh/ajq048
Hansen, J. A. (2009). Terror and Irish Modernism: The Gothic Tradition from Burke to Beckett. (Studies in the Long Nineteenth Century). SUNY Press.
Hansen, J. (2008). Samuel Beckett's Catastrophe and the Theater of Pure Means. Contemporary Literature, 49(4), 660-682. https://doi.org/10.1353/cli.0.0036