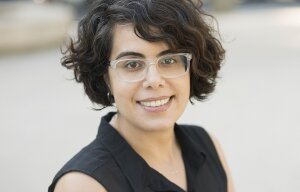 Contact Information
109 Davenport Hall
M/C 148
Urbana, IL 61801
Sociocultural Anthropology
Research Interests
Political Anthropology; Religion and Nationalism; Contemporary Jewish Communities in Israel and in the U.S.
Research Description
I am interested in ways that religious communities change. My current research considers this question through the case of liberalOrthodox Jews in Israel who propose alternatives to dominant modes of publicJudaism through activism and in community life.
Education
MA (cum laude) - Sociology and Anthropology, Tel-Aviv University
BA (cum laude) - Anthropology, Hunter College, City University of New York
Grants
Dissertation Fieldwork Grant, Wenner-Gren Foundation
Awards and Honors
Gendell Family and Shiner Family Dissertation Fellowship, Program in Jewish Culture and Society
Graduate Research Award, American Academy for Jewish Research
Additional Campus Affiliations
Highlighted Publications
Journal Articles
Innovative Ordinariness and Ritual Change in a Jerusalem Minyan Journal of Modern Jewish Studies 2017.