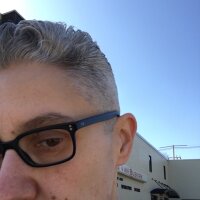 Biography
Jodi A. Byrd is a citizen of the Chickasaw Nation of Oklahoma and associate professor of English and Gender and Women's Studies at the University of Illinois at Urbana Champaign where she is also a faculty affiliate at the National Center for Supercomputing Applications.
Research Interests
Critical Indigenous studies and governance, critical technology studies, indigenous feminisms and sexualities.
American Indian Studies, Gender/Sexuality Studies, Post-Colonial, Science, Technology, and Digital Media, Theory & Criticism
Education
PhD English, University of Iowa, 2002
Courses Taught
Indigenous critical theory, settler colonial studies, postcolonial literatures, videogame studies, critical technology studies, Indigenous feminisms, queer Indigenous studies
Course List
ENGL 253: Topics in Lit and New Media
ENGL 265: Intro to American Indian Literature
ENGL 285: Postcolonial Literature
ENGL 301: Critical Approaches to Literature
ENGL 460: Literatures of Indigenous Peoples;
NGL 581: Indigenous Critical Theory
AIS 101: Introduction to American Indian Studies
AIS 430: Indigenous Governance
AIS 503: #indigenous
GWS: 459: Postcolonial Gender, Sexuality, and Feminism
GWS 495: Indigenous Gender and Sexuality
Additional Campus Affiliations
Associate Professor, English
Associate Professor, Gender and Women's Studies
Associate Professor, National Center for Supercomputing Applications (NCSA)
Associate Professor, Unit for Criticism and Interpretive Theory
Associate Professor, Global Studies Programs and Courses

Recent Publications
Byrd, J. A. (2021). Not Yet: Indigeneity, Antiblackness, and Anticolonial Liberation. In M-K. Jung, & J. H. C. Vargas (Eds.), Antiblackness (pp. 309-324). Duke University Press. https://doi.org/10.1215/9781478013167-020
Deer, S., Byrd, J. A., Mitra, D., & Haley, S. (2021). Rage, indigenous feminisms, and the politics of survival. Signs, 46(4), 1507-1071.
Byrd, J. A. (2020). What's normative got to do with it? Toward indigenous queer relationality. Social Text, 38(4), 105-123. https://doi.org/10.1215/01642472-8680466
Byrd, J. A. (2019). To hear the call and respond: Grounded relationalities and the spaces of emergence. American Quarterly, 71(2), 337-342. https://doi.org/10.1353/aq.2019.0027
Byrd, J. A. (2018). Beast of America: Sovereignty and the wildness of objects. South Atlantic Quarterly, 117(3), 599-615. https://doi.org/10.1215/00382876-6942183